Contact Us for a Free Quote
You can call us today, or fill out the form below for one of our experienced staff members to call you and discuss the quote. If you prefer an emailed response please make a note of that in the message. Make sure you also let us know what suburb you are from too
 QUALITY COMPONENTS.
20 YEARS EXPERIENCE.
PROVEN PERFORMANCE.
Welcome to Springers Solar
Powering Energy Independence
Here at Springers Solar, we take pride in our long track record of proven excellence. Since 2002, we have been powering energy independence to Queensland homes and businesses by only installing quality components with proven performance, backed by industry-leading warranties, supported by dedicated after-sales support. As one of the longest-serving and most experienced solar providers in Australia, we are a trusted industry name with thousands of satisfied customers, a string of industry awards and a certified/preferred installer to some of the largest solar manufacturers in the world. 
As a local Brisbane business, we understand the unique challenges that the Queensland climate produces so we ensure all of our clients a comprehensively designed solar solution, unique to their home or business. Unlike many companies that sell pre-designed systems, our team of in-house solar engineers, project managers, installers and experts craft your system based on the projects individual needs and performance goals.
NO SUBCONTRACTORS
Springers Solar do not outsource any element of the design or installation process. We take pride in our team of in-house project managers, installers, engineers and experts. 
award-winning
We are trusted by some of the biggest solar manufacturers in the world due to our strong reputation in the industry. 
ongoing support
Our in-house support team are here to help. We have dedicated after-sale support for all our clients concerns and queries. We are here to stay. 
unique design
We comprehensively design your system around the unique variants of your project and only install the best suited components. 
20 years experience
We have been installing solar systems to Queensland homes and businesses since 2002 with proven track record of success and performance. 
quality components
Our list of recommended components have been tried and tested by our team of experts and masterfully selected.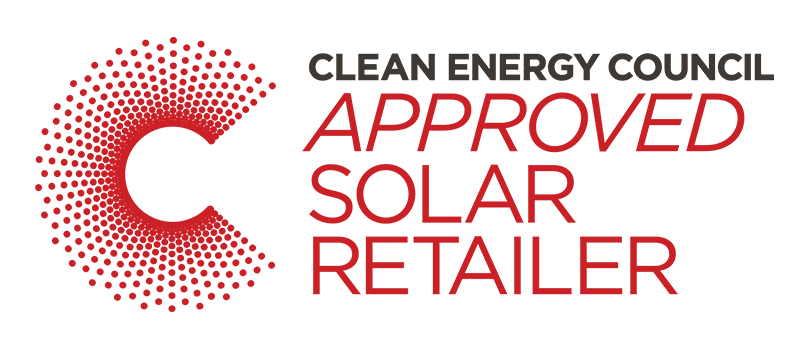 Clean Energy Council 
Springers Solar is a founding signatory of the Clean Energy Council's Solar Retailer Code of Conduct. Springers signed the code on 15th November 2013 as the only Queensland company invited to do so. 
Our aim and the aim of fellow signatories is to raise the bar higher than the minimum legal and industry requirements, and to further standardise service within the solar industry. This Code of Conduct has been approved by the Australian Competition and Consumer Commission (ACCC). 
As a Clean Energy Council Approved Solar Retailer, we at Springers Solar have proven ourselves to be a trusted solar provider with a proven track record. Our approval by the Council comes from our dedication to responsible sales and marketing practices and industry-leading warranties. 
We understand purchasing a solar system is a large investment that can be a confusing and complex process. Purchasing from an Approved Solar Retailer, such as Springers Solar, ensures you are working with a retailer who is committed to a high level of service and practices. 
Tesla Premium Certified Installer
Springers Solar are proud to be recognised as a Tesla Premium Certified Installer.
Our Installers are qualified through Tesla Powerwall certification to provide expert system installations that enable you to access clean and reliable solar power. Trained on the best practices and installation techniques, we install your Powerwall 2 to the same high standards that have made us one of the leading solar companies in Brisbane. 
We pride ourselves on ensuring clients receive the highest quality system design, installation and customer service to make your transition to energy independence as easy as possible.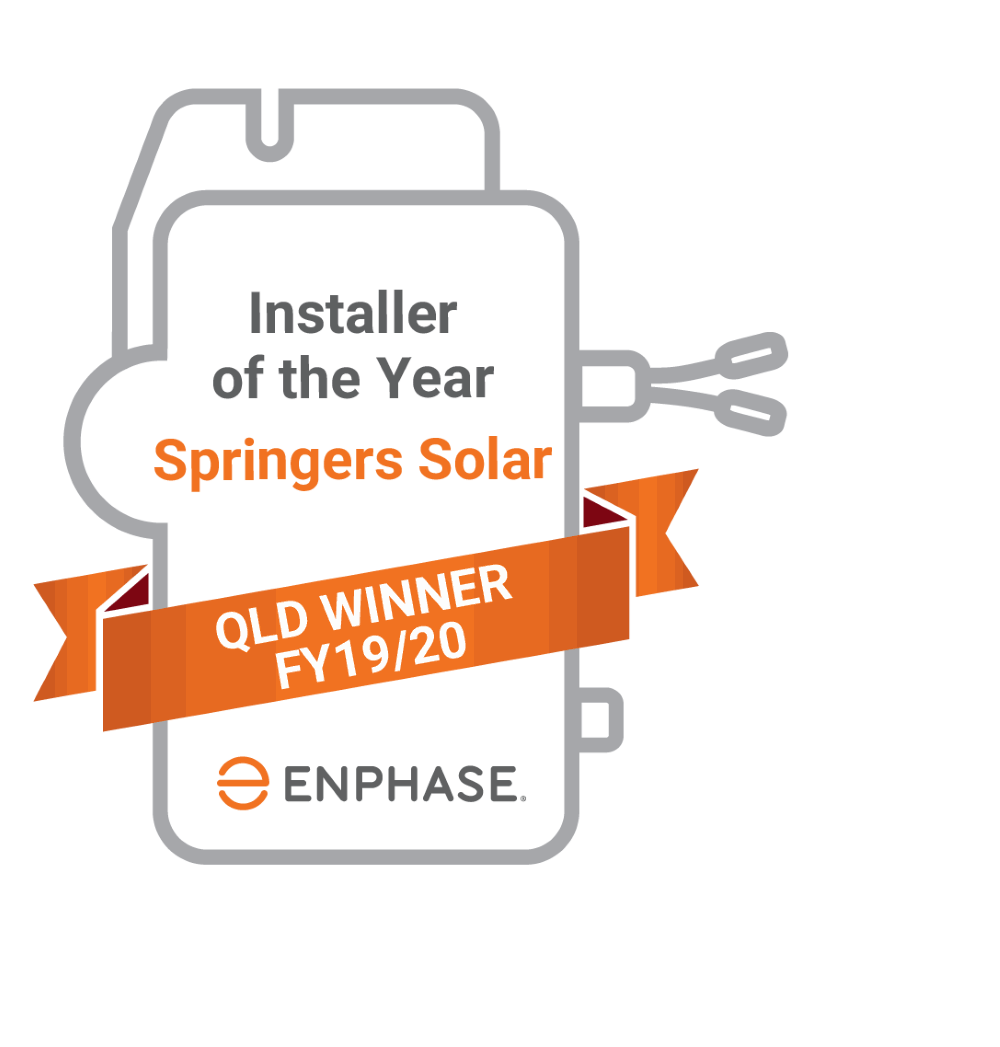 Installer of the Year QLD
Springers Solar is proud to hold the award for Enphase Energy's installer of the year in Queensland for 2019/2020. 

The Australian Enphase Installer of the Year Awards recognises our top installer partners for their excellence in customer service, sales, and installations. Winners are an example of the highest levels of solar professionalism and set the bar for the industry.
What our Customers say...