5 Ways to Maximise Your Solar Energy Consumption
Installing solar is a notable investment, so ensuring you utilise the best practices for maximising solar consumption can help you get the most out of your investment.
Installing solar at your home or business is a notable investment for anyone, and like any investment, you want to make sure you are getting the best returns. Whether you installed solar for the financial benefits, a desire to be greener or a desire to take your energy consumption off the conventional grid, the goal remains the same - to get the most from your solar technology.  
Energy efficiency is a matter of optimisation. To get your money's worth from your solar installation it is crucial to make sure your system is a good match for your home, lifestyle and your energy use. Moreover, the way in which you consume your solar energy greatly contributes to your return on investment. These adjustments and optimisations are can make all the difference for newcomers to solar and home/business owners who have made the switch to solar. 
Find out our top 5 ways to maximise your solar energy consumption!
1. Use more energy during daylight hours

While it may be obvious to some, prioritising your solar energy consumption during daylight hours is the easiest proactive step you can take to maximise your savings. Solar panels produce energy from sunlight, meaning your system is only producing energy when the sun is shining, so it makes sense to use as much of that free energy when it is plentiful. Using your solar energy during the day can also prevent you from paying peak-hour pricing on electricity from the grid. So what actions can you take to achieve this?
Run your energy hard-hitters during the day! You can program your washing machine, dishwasher and pool filter to run during daylight hours to maximise your solar energy consumption. You will draw far less energy from the grid this way than if you were to run these appliances at night.




Recharge your electronic devices and other chargeable appliances during the day.




Heat or cool your home during the day and switch them off at night - the residual temperature should last in a well insulated home overnight. You can then turn the air conditioner back on when your system starts producing again.



While modifying your energy habits, also ensure that you spread out the load throughout the day. Take advantage of timers and smart technology appliances and run those energy-hungry appliances at

separate

times during the day to make steadier and more efficient use of the available solar energy throughout the day. 



2. Run an energy audit on your home.
Getting to know your home and the appliances you run can give you the best insight into how to modify your energy habits to optimise solar consumption. Some of your home appliances will draw significantly higher amounts of energy than others and knowing this can help you identify energy hotspots and help you make minor adjustments to compensate for this. Most modern solar systems include detailed solar monitoring platforms that supply a live feed of your energy consumption and production. By studying this information and even testing individual appliances against this data, you can see these patterns of high energy use and identify your energy-hungry appliances. 

From here, organising simple measures to reduce these patterns, such as switching your pool pump to run at off-peak periods, can make your home or business much more energy efficient.
3. Utilise solar monitoring
Solar monitoring is your new best friend! The majority of solar components today include impressive monitoring capabilities in the form of website portals or apps. These platforms include everything from live performance data, system history, solar consumption and even analysis comparing your system performance to those in the area. 

Ensuring that you keep up to date with these platforms can make all the difference to your monthly energy bill by knowing exactly what is going on behind the scenes. If you notice you are consuming more energy than usual or you have plenty more solar energy available to you, you can make small changes around your home to alter these outcomes.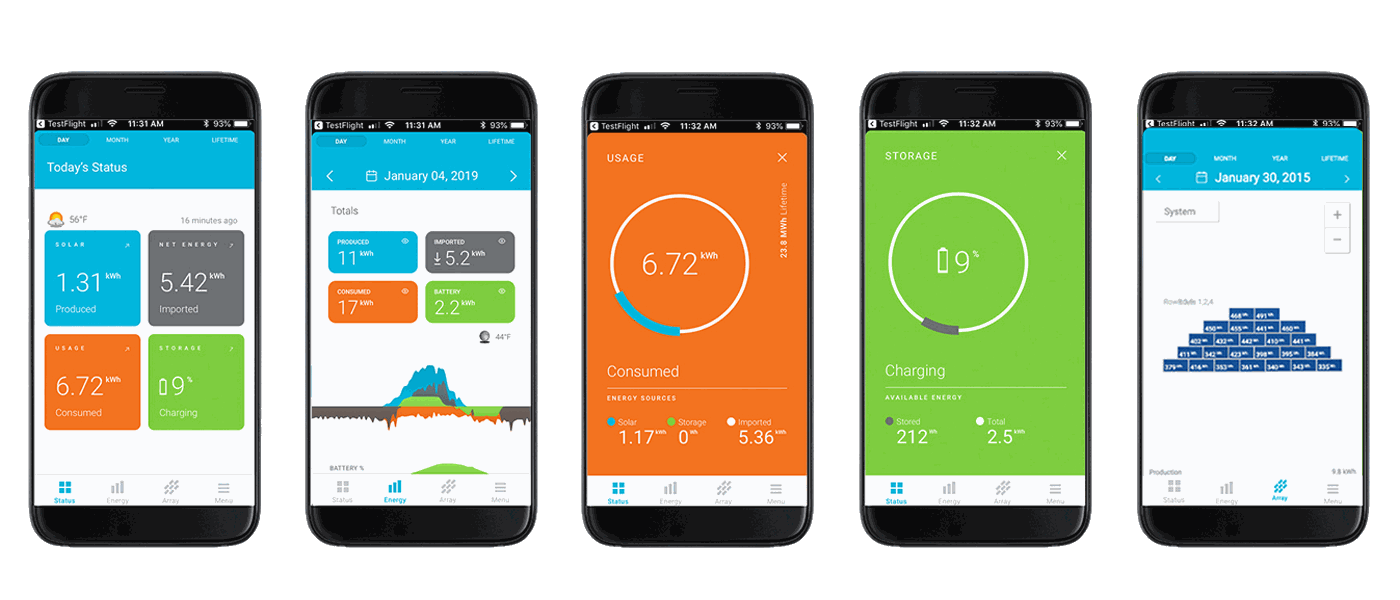 4. Update outdated appliances
Even if you are doing all the right things there can be appliances in your home that are lessening your energy efficiency efforts. Outdated appliances can use far more energy than their newer counterparts and with huge advancements in efficiency for these household appliances, upgrading can make a huge difference to your energy bill. 

Let's use your refrigerator as an example. According to 'Your Home', Australia's independent guide to energy efficient builds and homes, your fridge is responsible for an average of 8% of household energy use - the largest energy consuming appliance in your home. A recent study from this initiative showed that older fridges use much more energy due to a variety of aging features including factors such as; loss of refrigerant, deterioration of insulation and door seals and accumulated dust around the compressor and coils.

"A brand new replacement fridge may provide surprisingly large energy savings of up to 50% if you select an efficient replacement" - Your Home, Australian Government.

When purchasing a replacement appliance, we suggest researching the items energy rating. The Energy Rating Label (found on all new large appliances) is regulated by the government and has been around for 30 years, so you can compare the energy efficiency and running costs on an appliance before you buy. The more stars, the better! This means you will be drawing far less energy to keep that appliance running.
5. Install a solar battery
Installing a solar battery is the best way to maximise the amount of solar energy your home or business consumes - it can even completely negate the need to export power from the grid. Solar batteries store excess energy your panels produce during the day to be used when your system stops producing at night or to make up energy needed for larger loads. 

According to a recent report by the Climate Council that investigated solar battery storage found that a solar system including battery backup can almost double a household's self-consumption of solar PV.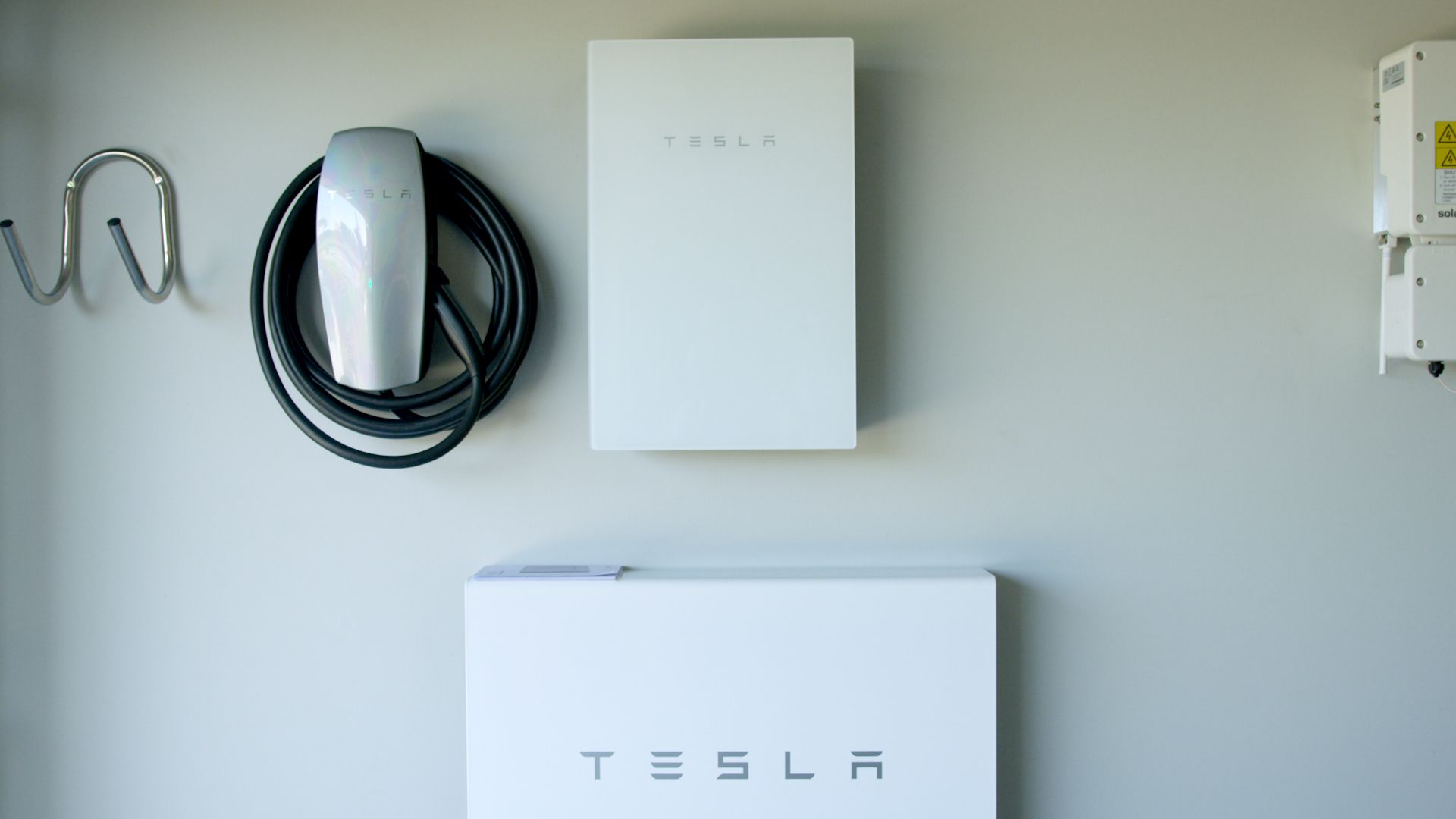 Efforts to achieve greater energy efficiency and maximising your solar consumption comes with a lot of trial and error and optimisation. Regardless of your motivation for installing solar at your home or business, modifying your energy consumption and habits can have a huge effect on your individual bottom line. 

If you are looking to learn more about making the most of your solar system, maximise your solar consumption and lower your energy bills, get in contact with us today on (07) 3889 8898 or fill out the form below! 



Contact Us for a Free Quote
You can call us today, or fill out the form below for one of our experienced staff members to call you and discuss the quote. If you prefer an emailed response please make a note of that in the message. Make sure you also let us know what suburb you are from too
Contact Us for a Free Quote
You can call us today, or fill out the form below for one of our experienced staff members to call you and discuss the quote. If you prefer an emailed response please make a note of that in the message. Make sure you also let us know what suburb you are from too