Off-Grid Solar Installations 
Powering complete energy independence 
QUALITY COMPONENTS.
20 YEARS EXPERIENCE.
PROVEN PERFORMANCE.
Our Off-Grid Solutions 
We offer much more than residential solar...
With the price of grid connectivity seeing consistent increases so too does the demand for energy independence to combat this. Our team of expert installers, designers, and engineers work with you to find an optimised off-grid solution that best suits your off-grid project. With over 20 years of experience powering energy independence to Queensland homes, businesses, and vehicles, Springers Solar is a trusted name in the industry.  
Whether you are planning to turn your home into a self-sufficient haven or just want to live a little more independently, Springers Solar has a customised solution for you.
The Springers Difference
As one of Australia's longest-serving and most experienced solar installers, we take a straightforward approach, guaranteeing our customers only the highest quality products with proven performance and no hidden fees. We understand an investment in solar energy can be daunting we provide our customers with the best service offering industry insights, information and material to make an informed decision before taking the leap. 
With a team of over 50+ people ranging from solar experts, accredited installers and electrical engineers, we can assure every aspect of your install is taken care of by our dedicated and experienced team. We do not outsource any aspect. 

Installer of the Year QLD 19/20
Springers Solar is proud to hold the award for Enphase Energy's Installer of the Year in Queensland for 2019/2020
The Australian Enphase Installer of the Year Awards recognises our top installer partners for their excellence in customer service, sales, and installations. Winners are an example of the highest levels of solar professionalism and set the bar for the industry.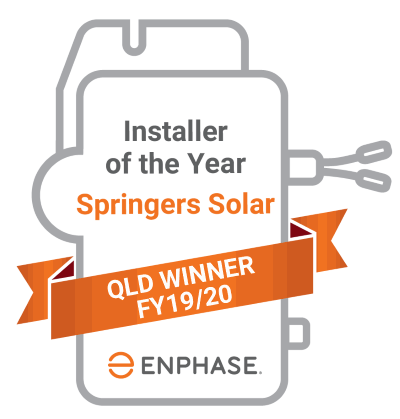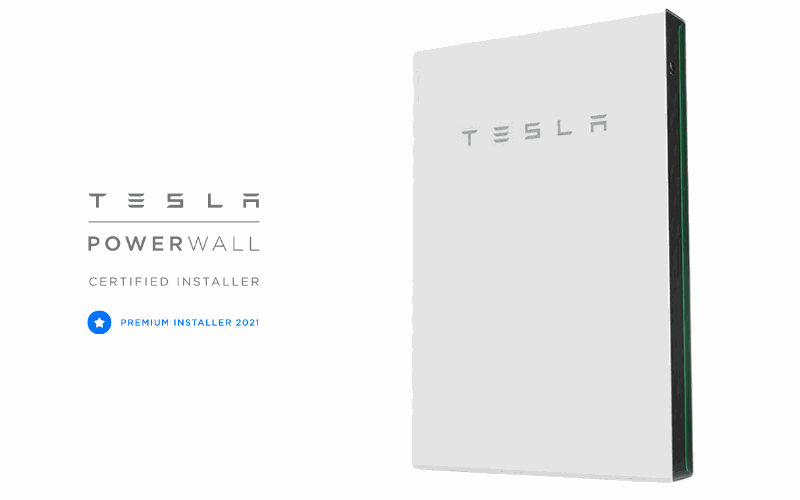 Tesla Premium Certified Installer
 Springers Solar is proud to be recognised as a Tesla Premium Certified Installer.
Our Installers are qualified through Tesla Powerwall certification to provide expert system installations that enable you to access clean and reliable solar power. Trained on the best practices and installation techniques, we install your Powerwall 2 to the same high standards that have made us one of the leading solar companies in Brisbane. 
We pride ourselves on ensuring clients receive the highest quality system design, installation and customer service to make your transition to energy independence as easy as possible.
MOUNT SAMSON
Off-Grid Solar, Battery & Generator
This home in Mount Samson is completely independent of the grid utilising the 44 panels in the ground mount array to charge the 3 BYD batteries running off the Selectronic and Fronius inverter system. To keep the system tidy and aesthetic all cable work is run underground to and from the array. Springers Solar also installed a generator as a backup power system for the property as the home is completely disconnected from the grid, the home requires constant power from this off-grid set-up.
Springers Solar can design stand-alone power systems to suit almost every requirement, if you would like to know what you're able to accomplish with Solar please contact sales@springers.com.au or give us a call (07) 3067 6201.
Contact Us for a Free Quote
You can call us today, or fill out the form below for one of our experienced staff members to call you and discuss the quote. If you prefer an emailed response please make a note of that in the message. Make sure you also let us know what suburb you are from too