Springers Solar - Panel Selection
As one of Australia's most experienced solar installers, Springers Solar is trusted by industry-leading brands.
Solar Panels Brisbane
Queensland's solar boom has made energy alternatives more readily available and affordable for those looking to invest in a solar panel system for their Brisbane home or business. 
Queensland has established itself as one of the best places in Australia to enjoy the benefits of solar energy and it is quickly becoming a hub for solar growth and development. As the demand for energy-efficient alternatives such as solar grows, so too does Government initiatives, incentives and rebates to encourage Queenslanders to make the switch to clean, reliable solar energy. 

As the Government continues to push to meet renewable energy targets, there has never been a better time to invest in solar energy solutions for your home or business to take advantage of this plentiful resource. 
With over 2+ million Australians now benefitting from solar installations; solar power has cemented itself as the fastest-growing source of new energy. Once an expensive and risky investment, solar panels have become increasingly more affordable over the years and with technological advancements and developments they now make for a low-maintenance and reliable energy source. Lower electricity bills and a lighter environmental footprint make for two large drawing cards to making the switch to solar, but the advantages are endless. 
Energy Independence
Investing in solar power allows you to take control over your electricity and can offer freedom from the grid and utility companies.
Clean, Renewable Energy
Solar energy is a clean and energy-efficient alternative to conventional grid energy.
Increase Home Value
77% of Australians think houses with solar power are more valuable.
Storage Opportunities
Having an off-grid, independent energy source allows for battery applications to store excess power.
Our Selected Suppliers
We only suggest the best.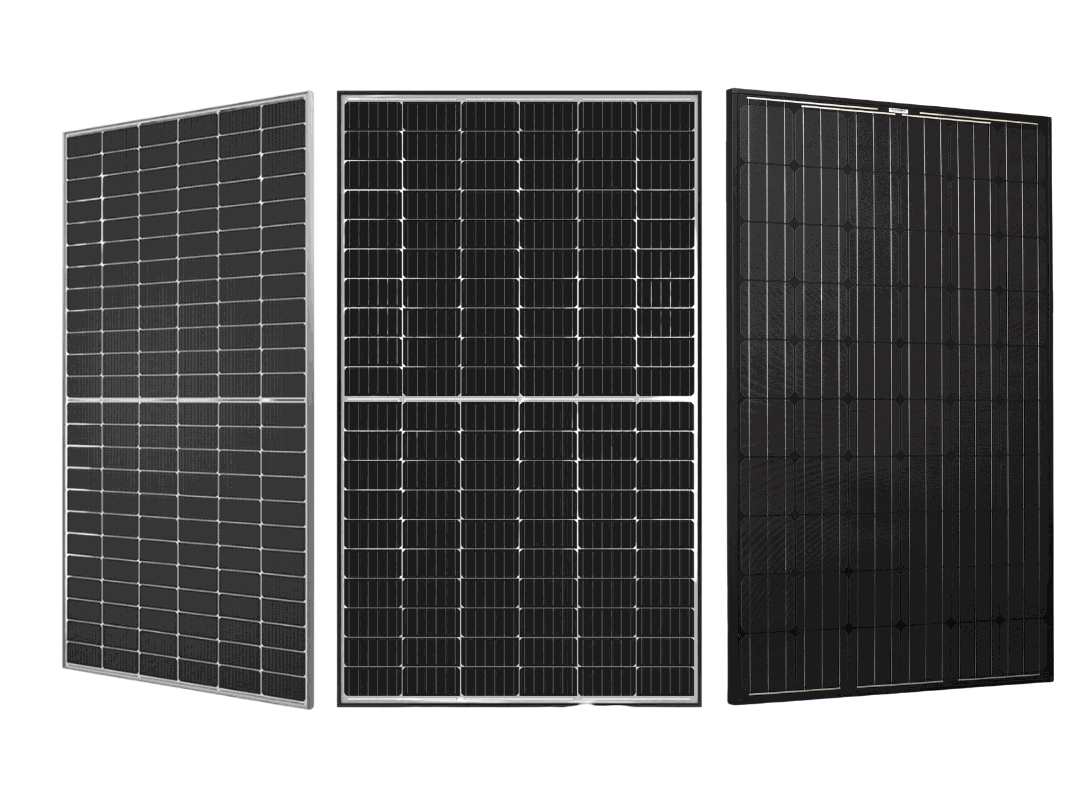 Exceptional Components 
As expert solar panel installers, we know how to pick the best panels for your install. 
At Springers Solar we take pride in ensuring we provide only the highest quality components with proven performance that are back by industry-leading warranties. We only recommend and install tier 1 solar panels to Queensland homes and businesses to guarantee customers the highest performance and yield possible. As a local company, we understand the unique challenges posed by the Australian climate and as such have handpicked and tailored our recommended choices with the Queensland customer in mind. 
As one of the oldest and most experienced solar companies in Australia, Springers Solar is a trusted name in the industry and is a preferred installer for many industry-leading panel manufacturers including; Q Cells and SolarEdge.
Trusted Quality 
We only choose the highest quality solar panels for Brisbane homes and businesses...
While a lot of solar panels look the same, there can be a huge difference in performance, yield and production.  With over 16 000 approved solar panels available in Australia, choosing the best PV module to optimise production for your home or business can be a challenge. Springers Solar has over 20 years of experience in tailoring the most suitable PV solution for Queensland roofs, and we consider all aspects a successful system; safety, quality and performance. 
We align ourselves with tier 1 manufacturers which ensures optimum safety and quality control for all our panels. These manufacturers are in the top 2% of solar manufacturers, prioritising stringent testing and quality control, research and development, experience and automated production processes.
Looking to make the switch?
What you need to look for when choosing a panel...
In this video Eddie Springer, Director at Springers Solar runs through what you need to know before purchasing a solar system. If you are looking to invest in solar for your home or business this information explores the misleading, dodgy and even criminal tactics out there to try and lure you into buying a solar system. There are many points to consider before making the switch and ensuring that you align yourself with quality products, installers and information is vital to get the best return on investment. 
At Springers Solar, we choose our selected panel suppliers based on a few main parameters: durability, manufacturer quality/warranty and performance or efficiency. While there are always other considerations when purchasing your panels, these parameters are a good introductory starting point for those in the market for a new PV system. 
Questions to ask...
Things you should ask BEFORE purchasing your solar panels
What types of quality control procedures are in place during production?

Can these panels withstand the conditions of your installation location?

Who provides the panels and where is the warranty held?

Are they corrosion/salt mist tested?

How much will these panels degrade over the first 10 years?
Springers Solar is proud to supply only the highest quality solar panels from some of the largest and most trusted manufacturers in the world. Our team handpick our selection of suppliers based on our main quality parameters (see above) as well as safety, price and presence in Australia. Please see individual product pages for more information about our suppliers. 
Contact Us for a Free Quote
You can call us today, or fill out the form below for one of our experienced staff members to call you and discuss the quote. If you prefer an emailed response please make a note of that in the message. Make sure you also let us know what suburb you are from too