Q CELLS SOLAR PANELS BRISBANE
Award winning and certified Q CELLS solar panels are engineered in Germany.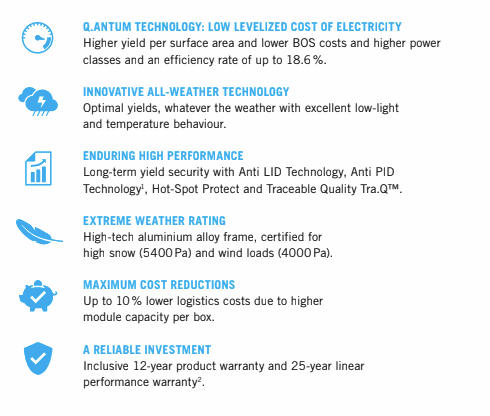 About Q CELLS
Q CELLS presence in Australia traces back to 2009, having supplied over 450MW of solar module to date in Australia. In 2016 Hanwha Q CELLS Australia's market share in the Australian Solar market was nearly 12% which makes it one of the top 2 solar module suppliers in the country. In 2017, Q CELLS achieved over 9% of the market share in the residential solar market in Australia. With a strong local presence across sales, sales support, technology and engineering services, Q CELLS have been providing superb before and after sales support alongside quality products to Australian consumers.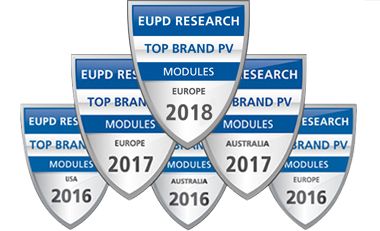 Q CELLS product video Q.PEAK DUO BLK-G5


The new Q.PEAK DUO BLK-G5 solar module from Q CELLS impresses with its outstanding visual appearance and particularly high performance on a small surface thanks to the innovative Q.ANTUM DUO Technology. Q.ANTUM's world-record-holding cell concept has now been combined with state-of-the-art circuitry half cells and a six-busbar design, thus achieving outstanding performance under real conditions — both with low-intensity solar radiation as well as on hot, clear summer days.

Q CELLS product video Q.PRIME-G5
The new Q.PRIME-G5 is the result of the continued evolution of our monocrystalline solar modules. Thanks to improved power yield, excellent reliability and high-level operational safety, the new Q.PRIME-G5 generates electricity at a low cost (LCOE) and is suitable for a wide range of applications.

Contact Us for a Free Quote
You can call us today, or fill out the form below for one of our experienced staff members to call you and discuss the quote. If you prefer an emailed response please make a note of that in the message. Make sure you also let us know what suburb you are from too