SOLAREDGE INVERTERS & OPTIMISERS BRISBANE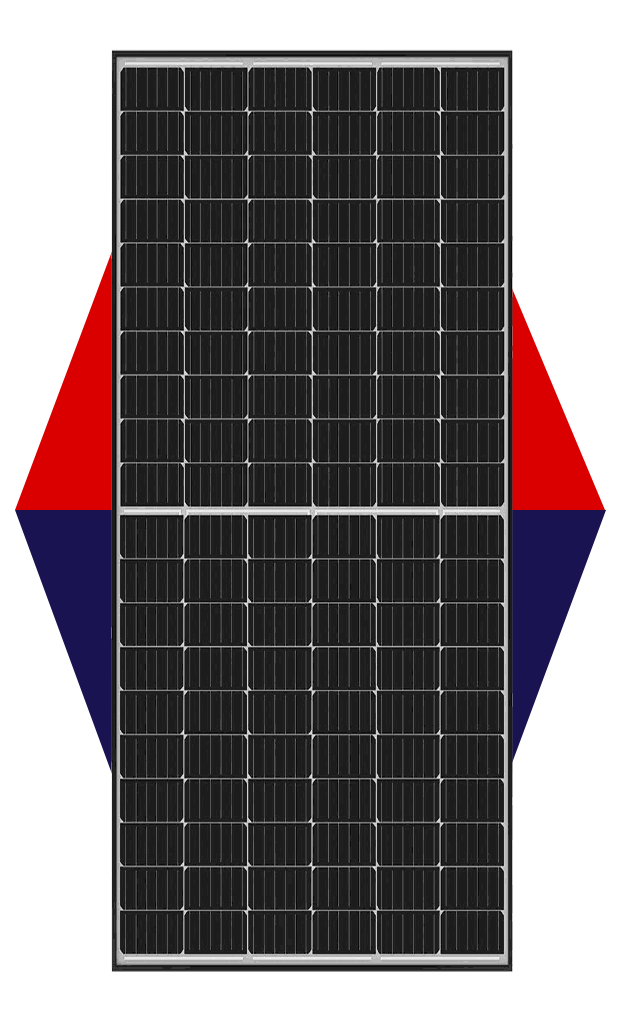 SOLAREDGE SMART PANELS 
SolarEdge solar panels are integrated with power optimisers, enabling faster residential installations, simplified logistics, and easier servicing. It combines SolarEdge's leading DC optimisation technology with guaranteed panel performance for greater panel output, literally straight out of the box. We know PV As a global leader in solar technology with Tier 1 manufacturing capabilities, SolarEdge's solar panel expertise comes from selling over 45 million power optimisers, compatible with hundreds of different panel types installed on every kind of roof, in 133 countries. The smart panel is manufactured on a full automatic production line with 100% EL triple inspection, carrying the SolarEdge seal of approval as well as independent verification by PI Berlin, further guaranteeing high quality and reliability.

SolarEdge Optimisers
The SolarEdge power optimizer is a DC/DC converter which is connected by installers to each solar module, turning them into smart modules. The SolarEdge power optimizers increase energy output from PV systems by constantly tracking the maximum power point (MPPT) of each module individually. Furthermore, the power optimizers monitor the performance of each module and communicate performance data to the SolarEdge monitoring platform for enhanced, cost-effective module-level maintenance. Each power optimizer is equipped with the unique SafeDC™ feature, which is designed to automatically reduce modules' DC voltage to a safe level whenever the inverter or grid power is shut down (unless connected to a StorEdge inverter operating in backup mode).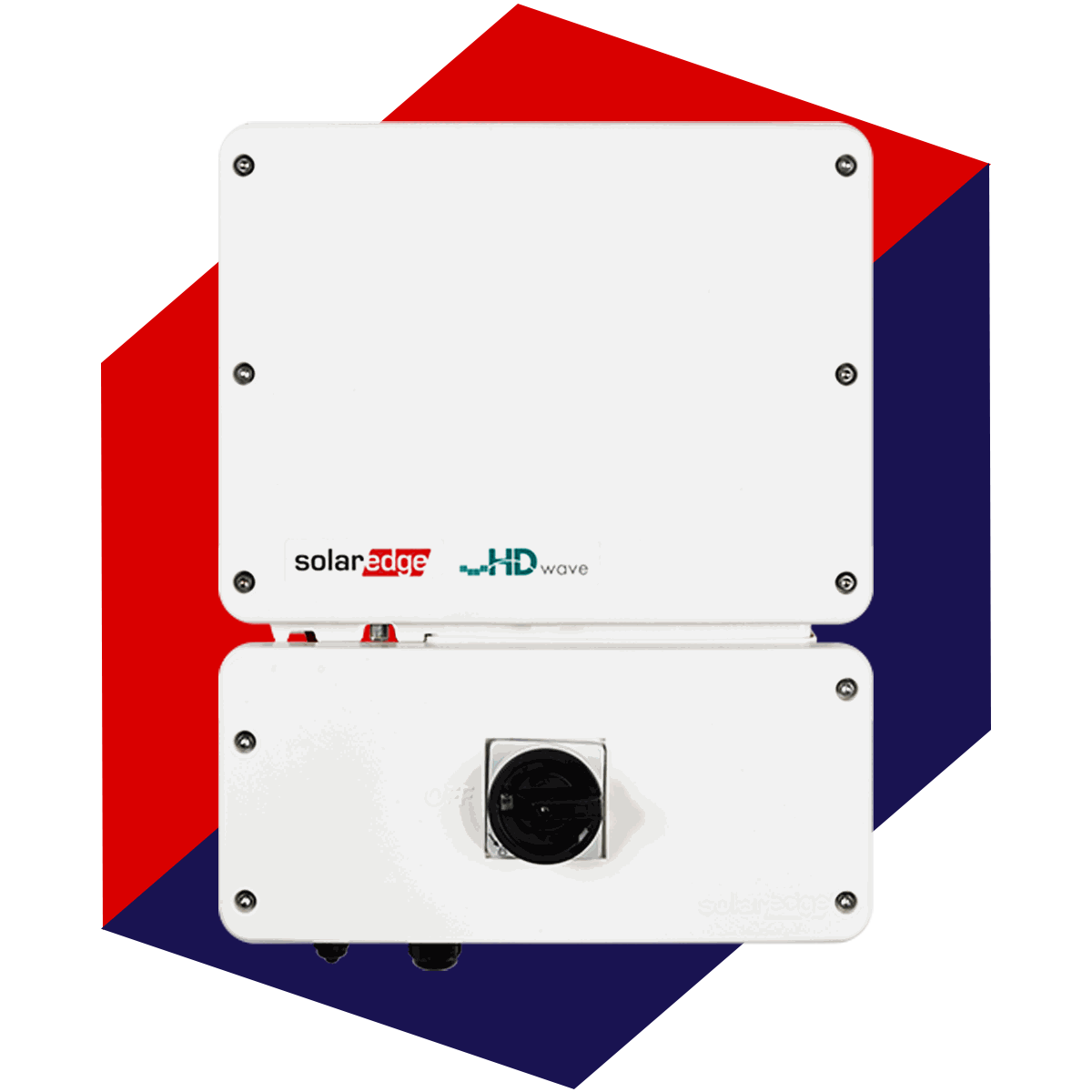 SOLAREDGE HD WAVE
The SolarEdge single phase inverter with HD-Wave technology breaks the mold of traditional solar inverters. Winner of the prestigious 2016 Intersolar Award and the renowned 2018 Edison Award, the single-phase Inverter is specifically designed to work with SolarEdge power optimizers and features a standard 12-year warranty extendable to 20 or 25 years.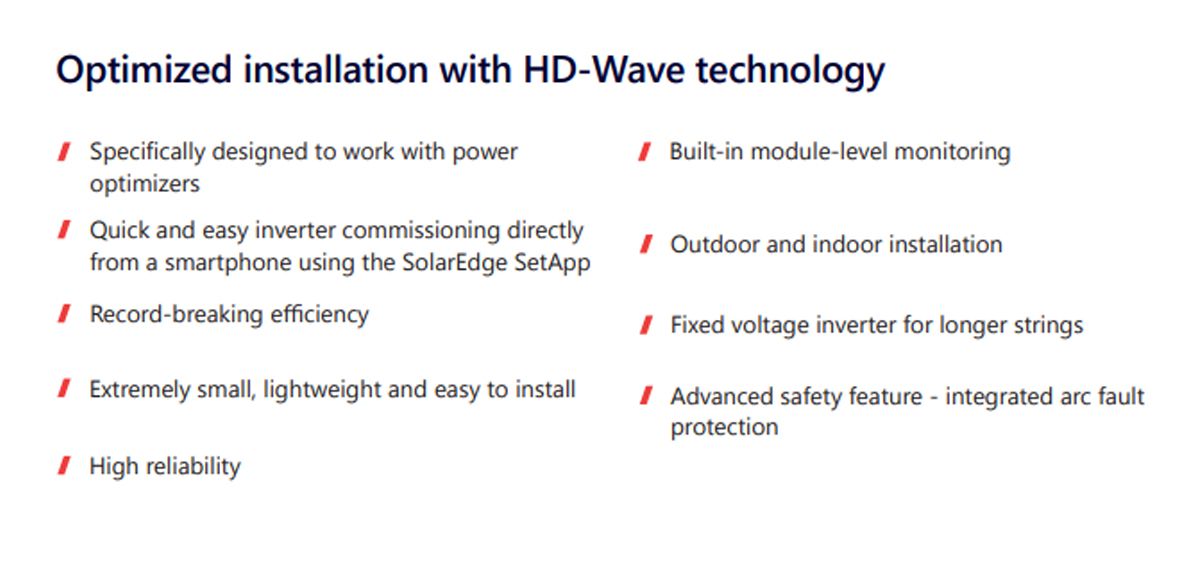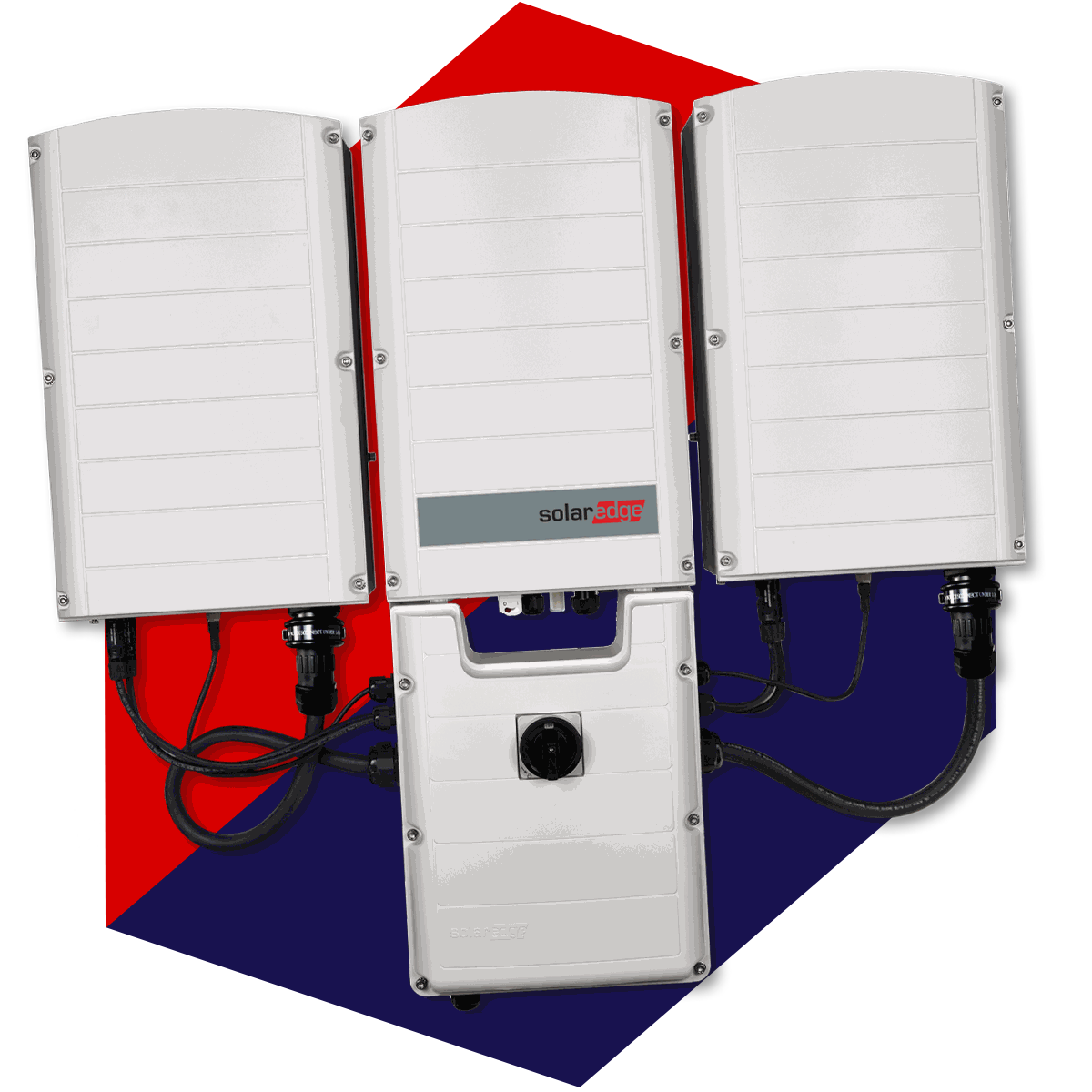 SOLAREDGE SE30K
The SolarEdge three-phase inverter combines sophisticated digital control technology with efficient power conversion architecture to achieve superior solar power harvesting and best-in-class reliability.
The fixed-voltage technology ensures the solar inverter is always working at its optimal input voltage, regardless of the number of modules in a string or environmental conditions.
A proprietary data monitoring receiver has been integrated into the inverter and aggregates the power optimizer performance data from each PV module. This data can be transmitted to the web and accessed via the SolarEdge monitoring platform for performance analysis, fault detection and troubleshooting of PV systems.


The Power to do more with your renewable energy
SolarEdge is turning its inverters into more than just solar inverters, we are turning them into smart energy managers. Inverters can turn smart homes into smart energy homes and put power into the hands of consumers. They manage energy storage in batteries and how we use energy in the home. By managing energy in a comprehensive way, SolarEdge inverters can store solar energy in a battery to use in the evenings, divert extra solar energy to heat water, and activate other smart devices during the day to help reduce power bills, and more. At the network level, the inverters can to help transition the electricity grid from one based on centralized, polluting power stations to a network of smart and renewable energy sources. By working together, inverters can turn our grid into a decarbonised and decentralised smart network.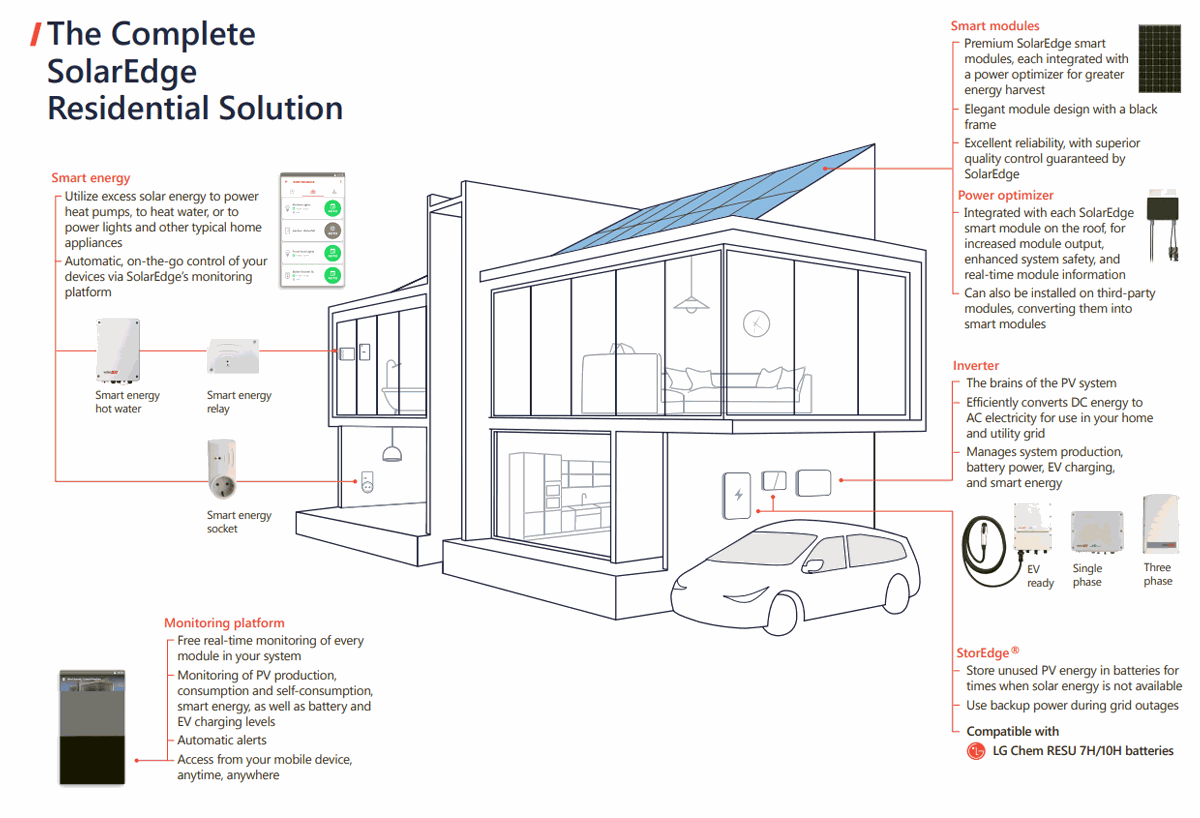 smart energy relay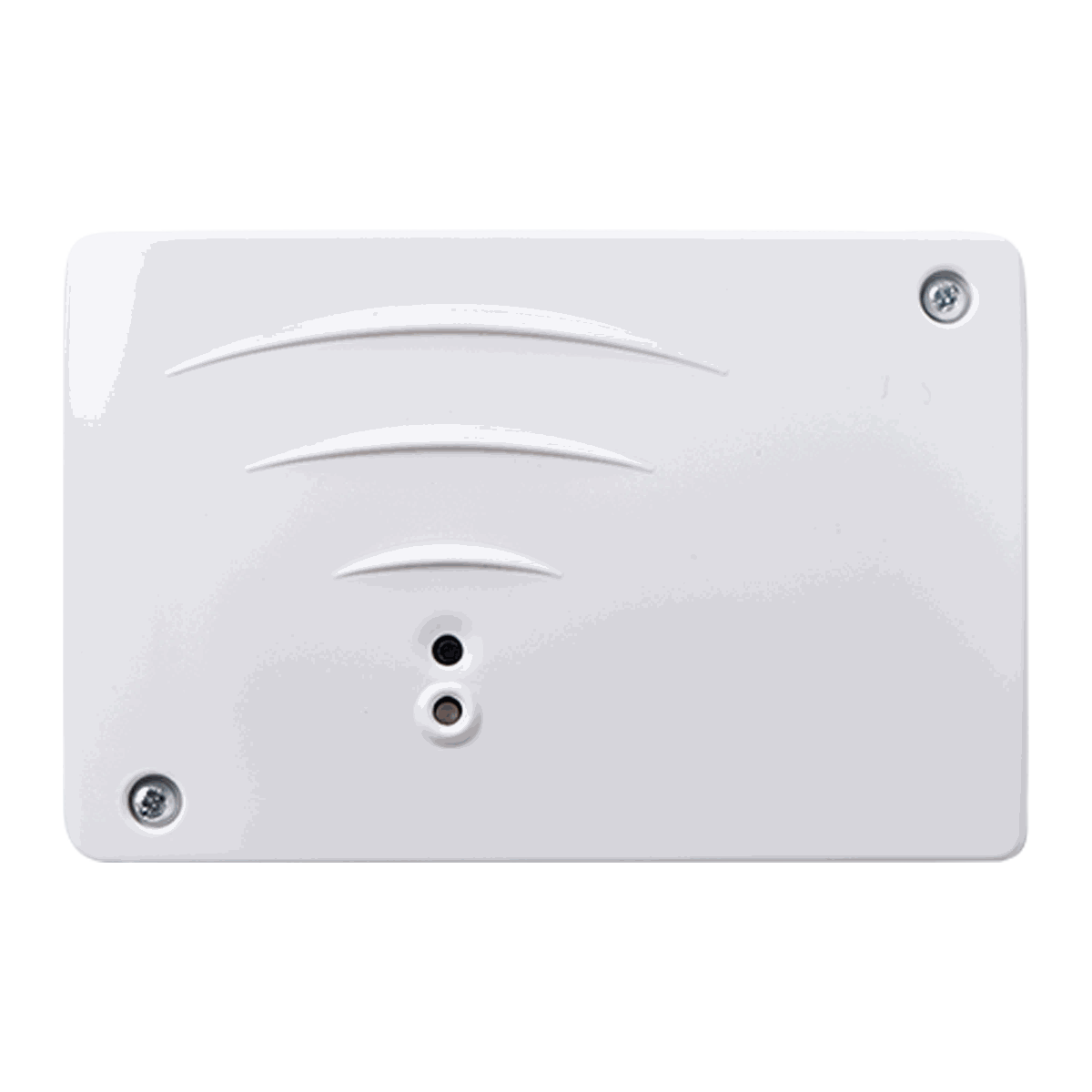 $429.99
Control high-load items
Control how your solar is used
Advanced monitoring
Wireless Communication
Price includes installation
hot water immersion control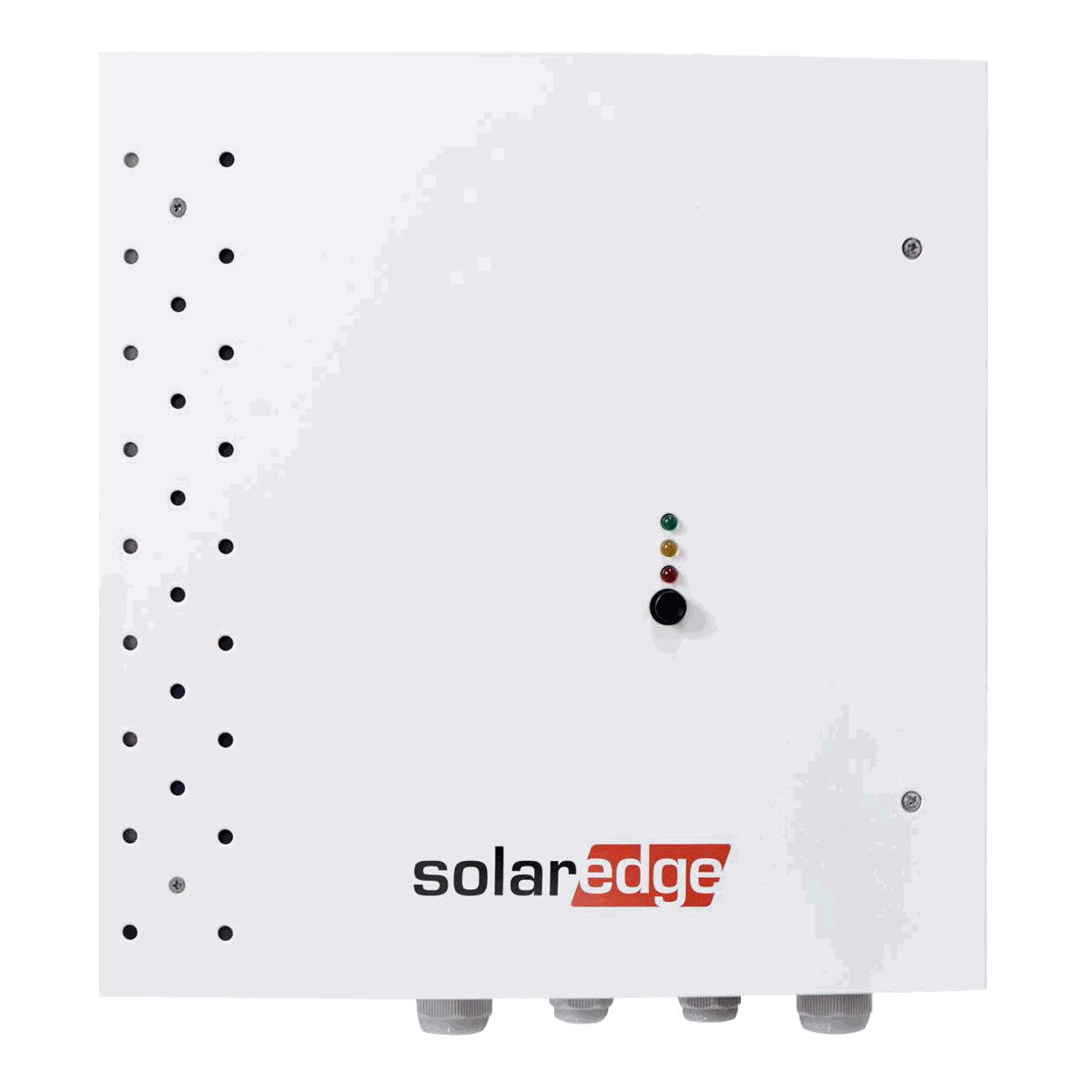 $999.99
Uses available PV power (up to 3kW)
Seamless integration with SolarEdge inverters
Advanced monitoring
Wireless communication
Price includes installation
ev charger upgrade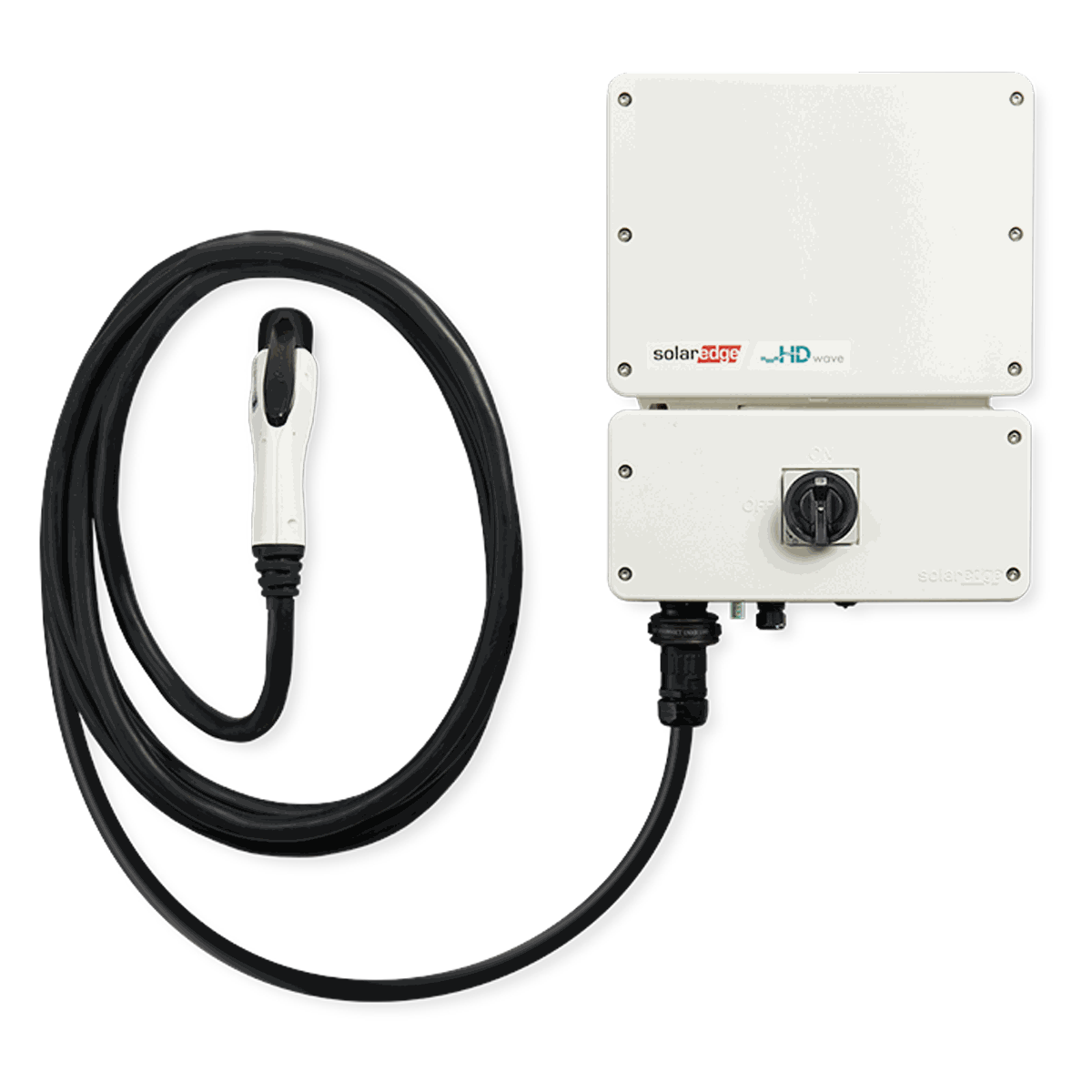 $649.99
Advanced safety features
Cable & holder ordered separately
Advanced monitoring
Controlled via the mobile app
Price includes installation
SOLAREDGE EXTENDED WARRANTY
Extended warranty is available for purchase when buying your system with select inverter models.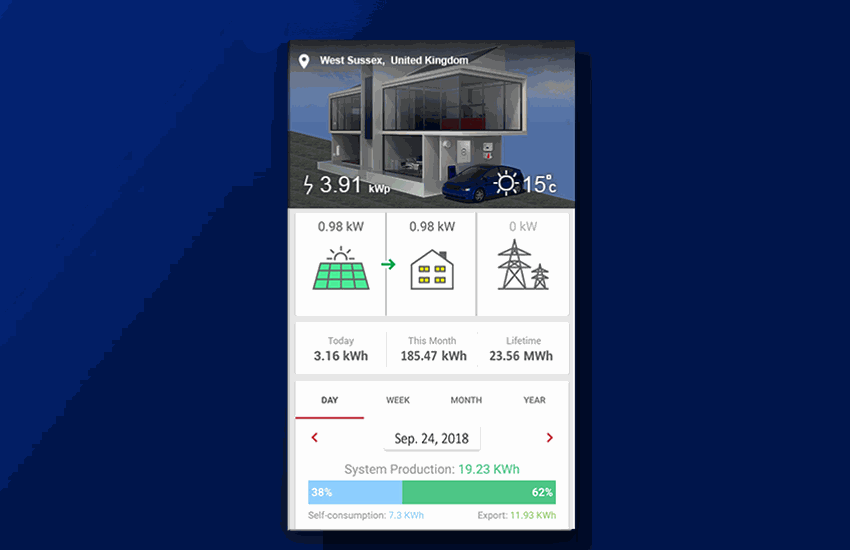 Monitoring
The monitoring platform provides enhanced PV performance monitoring and yield assurance through immediate fault detection and alerts at the module level, string level and system level.
No hardware or wiring is required to transmit data from the power optimizers to the inverter: the monitoring sensors and transmitters are built into the SolarEdge power optimizer and solar inverter, and measurement data is transmitted over the regular power lines.
Key Benefits:
Full visibility of your system's technical and financial performance, including interactive charts and site layout 

Visualization of PV production, building consumption, and self-consumption

Data presented at the module-level, string-level and system level 

Comprehensive site-level and fleet-level reporting and analysis tools with an option to schedule automatic reports and export reports

Effective fleet management and improved O&M capabilities:

Automatic alerts on system issues

Remote troubleshooting and access to real-time system data and guided root-cause fault analysis

High-resolution data, including historical and aggregated views with comparative analysis diagnostics

Easy access from a computer, smartphone, or tablet

Multiple options for social sharing and public display to drive referrals and generate leads

Free for 25 years

All these features enable integrators, installers, maintenance staff, and system owners to improve the site performance, assure the yield of the system, maximize solar power harvesting and reduce maintenance costs by increasing system up-time and resolving faults more effectively.
The physical layout of the monitoring platform allows you to monitor systems at the module level, and pinpoint issues to the exact location of each module on a virtual site map. To create and edit your site's physical layout quickly and easily, use the SolarEdge Mapper application or the web-based layout editor.
Contact Us for a Free Quote
You can call us today, or fill out the form below for one of our experienced staff members to call you and discuss the quote. If you prefer an emailed response please make a note of that in the message. Make sure you also let us know what suburb you are from too
(07) 3889 8898
704 Gympie Rd
Lawnton, QLD 4501
120 Redland Bay Rd
Capalaba, QLD 4157