Solaredge Inverters & Optimisers 
A global leader in Smart Energy Technology 
About SolarEdge...
Founded in 2006, Solaredge technologies is a global leading PV inverter manufacturer with over 1.9 million monitored systems around the world. Solaredge deploys world-class engineering capabilities with a strong focus on innovations to create smart energy products for residential, commercial and large-scale PV opportunities. 
With systems installed in over 130 countries across five continents, Solaredge is undoubtedly the global leader in the DC power optimiser market. 
Product Information 
The Solaredge single phase inverter with HD-Wave technology offers a cost-effective solution to any Brisbane home or business.  As the world's most installed residential inverter, it offers faster, simpler installations with maximum design flexibility. 
Specifically designed to work with power optimisers 
Quick and easy inverter commissioning directly for a smartphone using Solaredge SetApp 
Record-breaking efficiency 
Extremely small, lightweight and easy to install 
High reliability 
Outdoor and indoor installation
Fixed voltage inverter for longer strings 
Advanced safety features - integrated arc fault protection
Advanced Monitoring

Free, advanced monitoring tracks the performance of your system at all time, keeping you up to date anytime, anywhere.
More Energy

Integrated power optimisers and split-cell technology for more power from each panel.
Superior Warranty

As a global leader in smart energy solutions, SolarEdge carry the capacity to offer a 12-year product warranty 
Product Information 
Solaredge's Power Optimiser add-on transforms PV modules into smart energy modules to maximise the power and efficiency of your solar set up.  
Specifically designed to work with Solaredge inverters 
Up to 25% more energy 
Superior efficiency (99.5% peak efficiency) 
Mitigates all types of module mismatch-loss, from manufacturing tolerance to partial shading and aging 
Desgined for extreme environmental conditions
Advanced, real-time performance measurement
Automatic module DC voltage shut-down for installer and firefighter safety
HIGH PERFORMANCE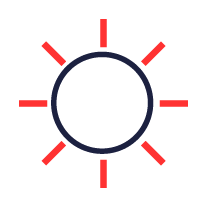 ADVANCED SAFETY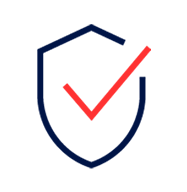 COMPLETE SOLUTION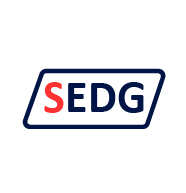 EXCELLENT RELIABILITY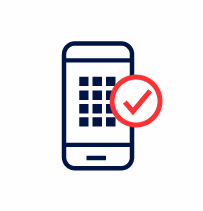 SolarEdge Preferred Installers
We are certified... 
Springers Solar is a Certified SolarEdge installer in Brisbane meaning we are qualified to install residential and commercial PV solutions. We pride ourselves on being a top SolarEdge installer in Brisbane and providing excellence in customer service, sales and installations. Contact us now to learn how Springers Solar and SolarEdge can reduce your energy bill...
How SolarEdge Power Optimiser Work...
Enable Greater Energy Yield
Contact Us for a Free Quote
You can call us today, or fill out the form below for one of our experienced staff members to call you and discuss the quote. If you prefer an emailed response please make a note of that in the message. Make sure you also let us know what suburb you are from too