Tesla Powerwall 2 
Springers Solar is a Tesla Premium Certified Installer...
Prices start from $14,650 for supply and installation.

*Pricing is subject to a site inspection. Not available for supply-only purchase, must be installed by a certified Tesla installer.
Tesla Powerwall Certified Installer
Springers Solar is proud to be recognised as a Tesla Premium Certified Installer.
Our installers are qualified through Tesla Powerwall certification to provide expert system installations that enable you to access clean and reliable solar power. Trained on the best practices and installation techniques, we install your Powerwall 2 to the same high standards that have made us one of the leading solar companies in Brisbane. 
We pride ourselves on ensuring clients receive the highest quality system design, installation and customer service to make your transition to energy independence as easy as possible.
Tesla Powerwall 2
A Tesla Off-Grid system generates and stores solar power, allowing homeowners to live on clean energy, independent of the grid. It is for homes that are not connected to utility power. 

Powerwall will charge from excess solar and discharge when needed. If you ever run low on energy, Powerwall can automatically turn on the secondary energy source to power the home and charge the Powerwall. 
Its revolutionary compact design achieves market-leading energy density enabling owners to quickly receive the benefits of clean, reliable solar power.
Join the World's Transition into Sustainable Energy...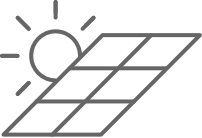 Most homes use a fraction of the solar energy they collect. Instead of sending excess solar energy into the grid, Powerwall stores it for use at any time.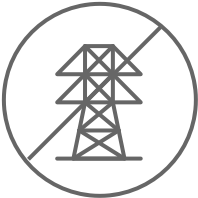 Combine solar and one or more Powerwalls to power your home independently from the utility grid.


Powerwall protects your home during a power outage, keeping your lights, Wi-Fi and refrigerator running.
Key Features
Able to store surplus energy 
Load shifting 
Vertical integration and product design offers the lowest cost per kWh of an integrated Off-Grid battery system
10-year warranty 
Unparalleled performance to help you live Off-Grid without compromise 
Compact & clean design with the highest energy density of any residential battery 
Smart software and comprehensive monitoring through the mobile app to manage your energy consumption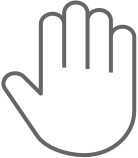 Touch-safe

Child and pet-friendly with no exposed wires or hot vents.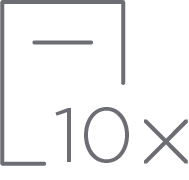 Floor or Wall Mounted

Installs easily on the wall, or stack up to ten Powerwalls together on the floor.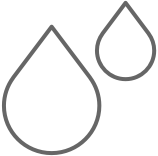 Weatherproof

Water-resistant and dustproof for indoor or outdoor installation.
Control your Energy from Anywhere
Seamlessly monitor and automatically manage your Powerwall, solar panels, Model S or X anytime, anywhere with the Tesla App.
The Tesla App allows you to manage all of your Tesla products in one place. Users are able to easily change between modes, such as backup-only or self-powered allowing you to reserve a percentage of your Powerwall for an outage. 


Tesla works hard to update new features and modes over time to allow you to make the most of your Tesla Powerwall and the benefits of clean, reliable solar energy. 
Contact Us for a Free Quote
You can call us today, or fill out the form below for one of our experienced staff members to call you and discuss the quote. If you prefer an emailed response please make a note of that in the message. Make sure you also let us know what suburb you are from too