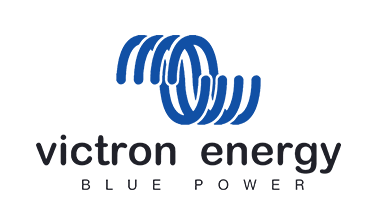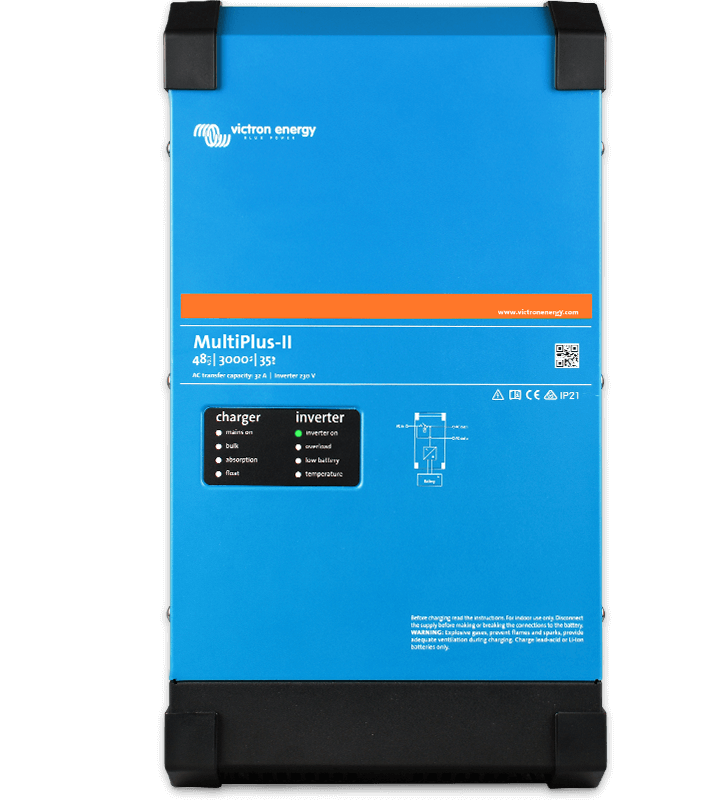 OFF-GRID & BACKUP
The presence of a functional electricity grid is not always as obvious as it would seem to be. An insufficient infrastructure is often the cause of an unreliable grid. Things become even more difficult when there is no grid at all. And yet you are in need of reliable electricity supply. A local and properly functioning system is the only answer at this point. Victron Energy offers you such an answer. We are proud to offer you our modern translation of freedom and independence. Energy, Anytime, Anywhere.
HYBRID SYSTEMS
If the sun is your only available source of energy, the choice is simple. You will choose a solar system in order to meet your demand for energy. If there are more sources available, these could support your solar system. Because the fact is, that the sun isn't always able to entirely cover your energy demand. A solar system is often supported by a generator set or a wind generator. These energy sources can make certain that the solar deficit is covered. Designing combinations such as these, which include several energy sources, is what Victron Energy does best. 
ACCESSORIES
Our systems are comprised of various components. Some of which are specifically designed for specific markets. Other Victron components are applicable to a wide range of applications.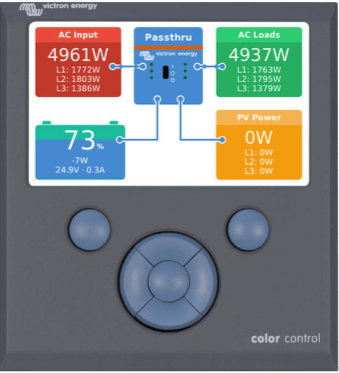 Color Control GX
The Color Control GX provides intuitive control and monitoring for all products connected to it. The list of Victron products that can be connected is endless: Inverters, Multis, Quattros, MPPTs, BMV-600 series, BMV-700 series, Skylla-i, Lynx Ion and even more. The Color Control GX is now also equipped with a generator start/ stop function using the internal relay.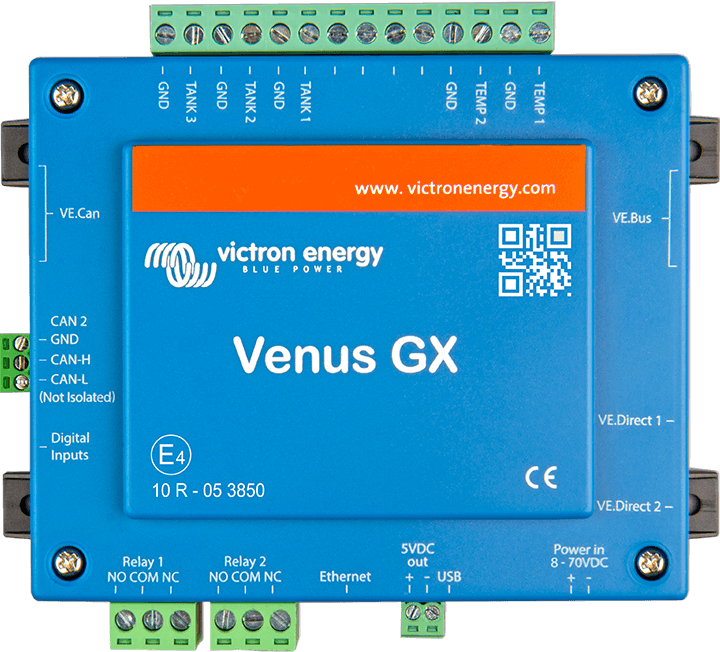 Venus GX
The Venus GX is the communication-centre of your installation. Venus allows you to talk to all components in your system and ensure they are working in harmony. Monitoring of live data and changing settings is performed by using your smartphone (or other devices) via our free-to-use Victron Remote Management Portal (VRM).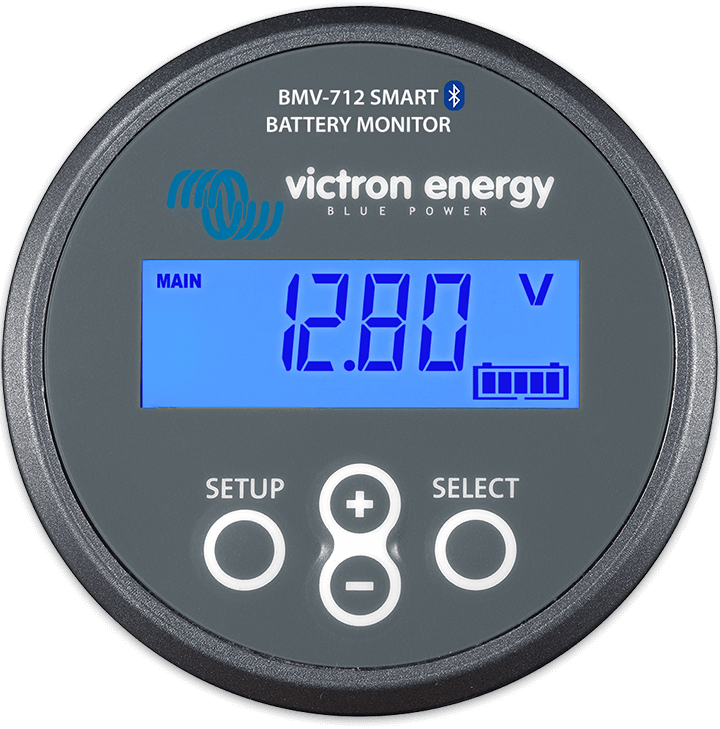 Battery Monitor
Key tasks of the Victron Battery Monitor are measuring the charge and discharge currents as well as calculating the state-of-charge and time-to-go of a battery. An alarm is sent when certain limits are exceeded (such as excessive discharge). It is also possible for the battery monitor to exchange data with the Victron Global Remote. This includes sending alarms.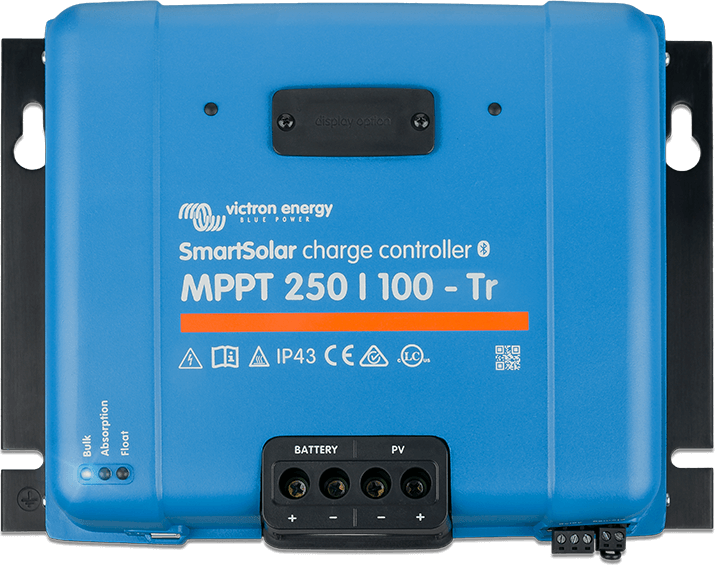 MPPT Wire Box MC4 or Tr
The MPPT Wire box is for extra safety: without the box, the MPPT is not touch-safe. There two versions of the wire box: for the MC4 or the Tr model. Both models are available in different sizes: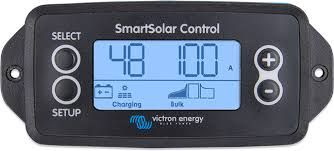 SmartSolar Control Display
The SmartSolar Control Display is a pluggable LCD display for the SmartSolar Charge Controllers. Simply remove the rubber seal that protects the plug on the front of the controller and plug-in the display.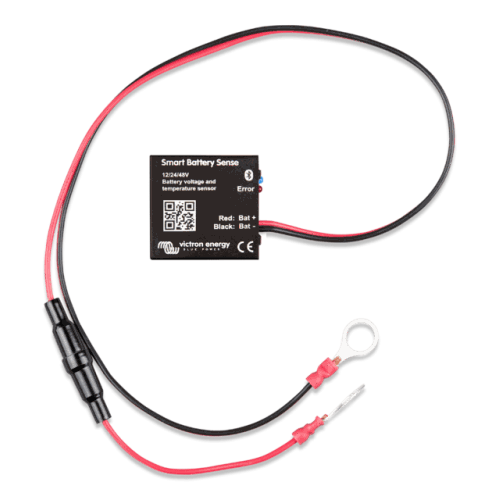 Smart Battery Sense
Smart Battery Sense is a wireless battery voltage and temperature sensor for Victron MPPT Solar Chargers. With voltage and temperature sense in place, batteries will be better charged; improving charging-efficiency and prolonging battery life.
TOOLS
We have a couple of tools available that make it easy for Victron distributors, installers and customers to work with Victron Energy products. Whether you want to configure and read out your Victron products with VictronConnect using your smartphone, tablet or computer or you want to show your VRM site to friends and family, it is all possible with these Victron tools.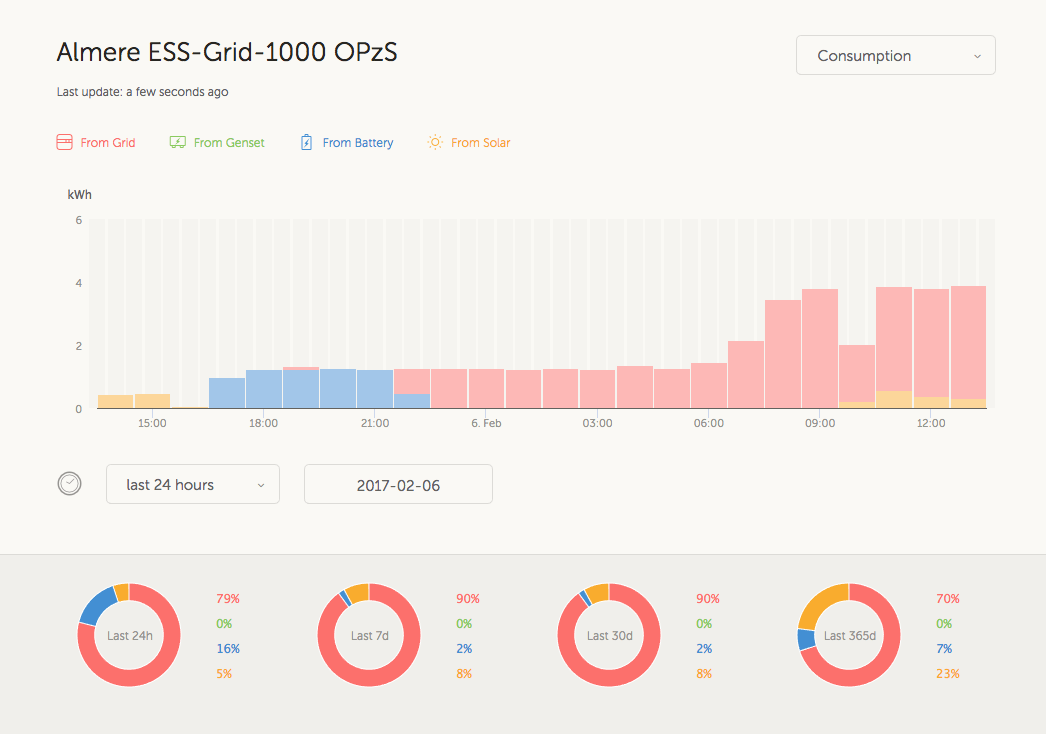 VRM Online Portal: Remotely monitor Victron equipment
Victron Remote Management (VRM) is provided by Victron Energy to remotely monitor electrical equipment all over the world. Once you have a VRM account you will be able to view a live feed from your installation, such as generated solar energy, state of charge of your batteries and the consumption.
To get an impression of the VRM Online Portal, please visit: https://vrm.victronenergy.com and use the 'Take a look inside' button. The portal is free of charge.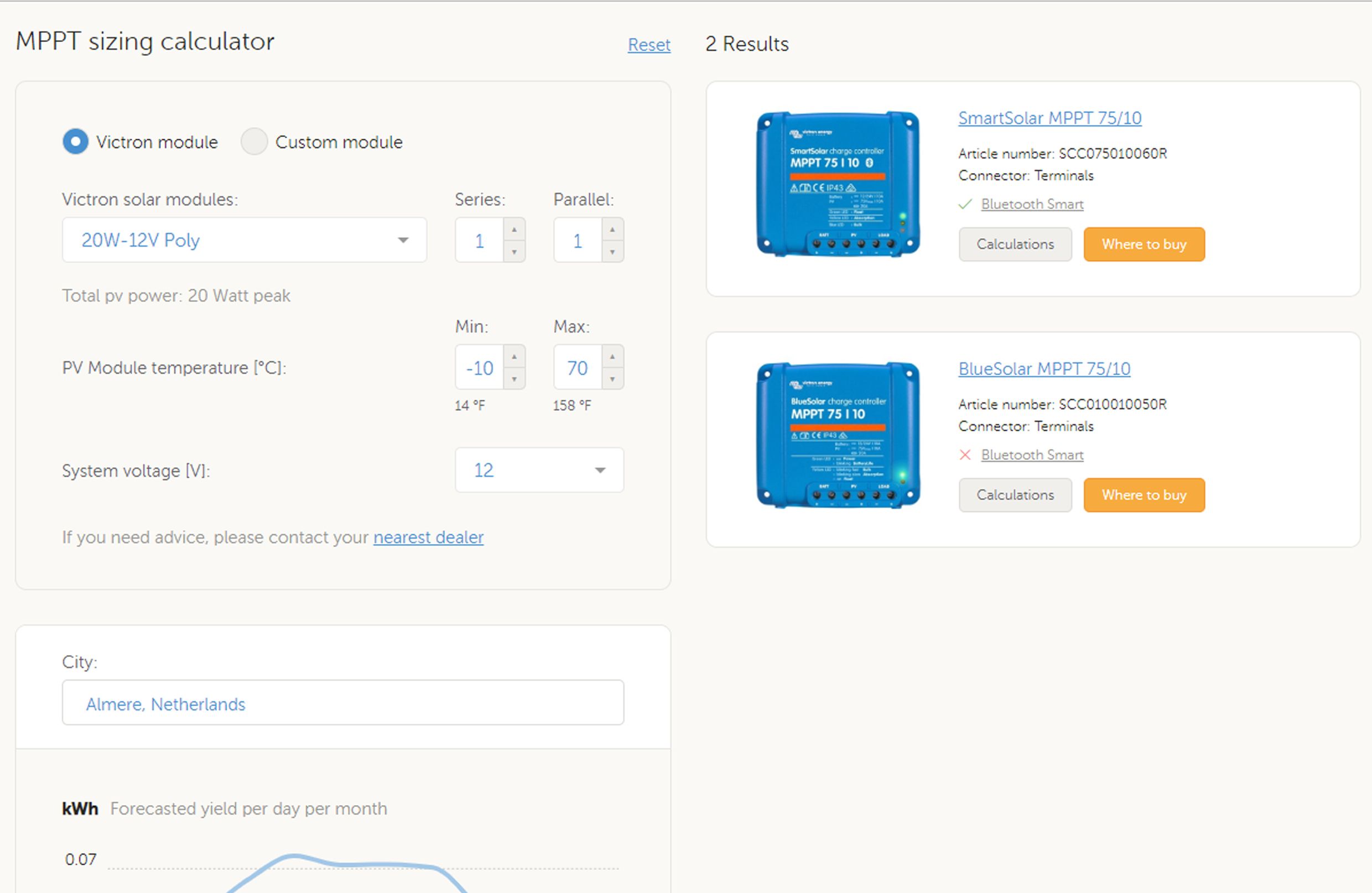 MPPT Calculator Excel Sheet
With the MPPT Calculator Excel sheet, you can match solar modules to MPPT charge controllers. 

Download the Excel sheet from our software page: https://www.victronenergy.com/support-and-downloads/software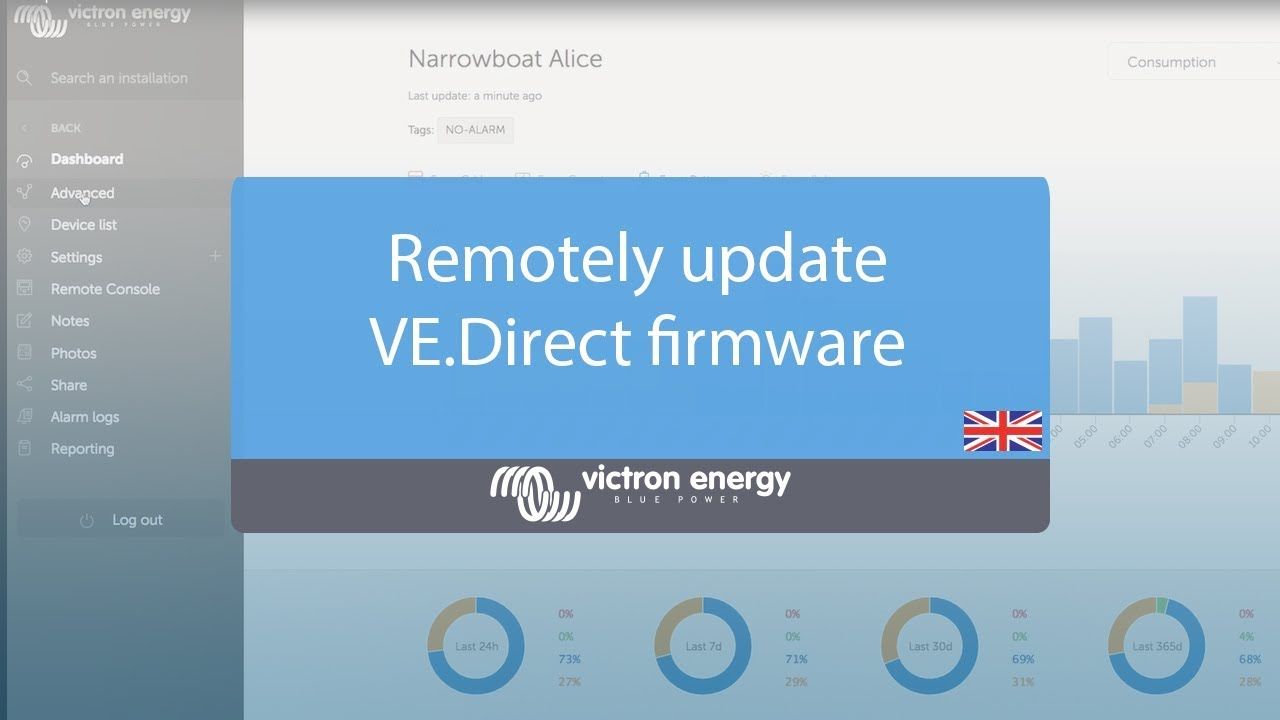 Victron Professional
Victron Professional is a new online portal, available to both distributors as well as other professionals and end-users that work with Victron equipment. With Victron Professional you can get insight into training sessions, videos, firmware files, APIs and the latest news. If you already use E-Order you can login with those credentials. Sign up for Victron Professional here: https://professional.victronenergy.com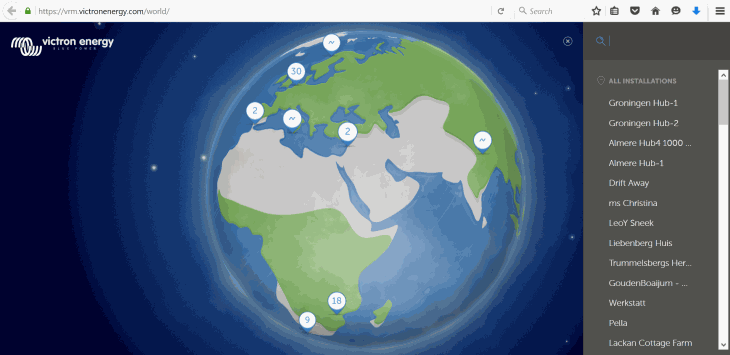 VRM World: View shared VRM sites around the world
Ever wanted to show your clients, friends, colleagues how much solar energy your installation is generating or indeed any other data that you can see on your VRM site? Well, now you can – using VRM World. You need a VRM account to be able to view shared VRM sites. In your VRM portal, it is possible to publicly share on VRM World. 

Visit VRM World here: https://vrm.victronenergy.com/world/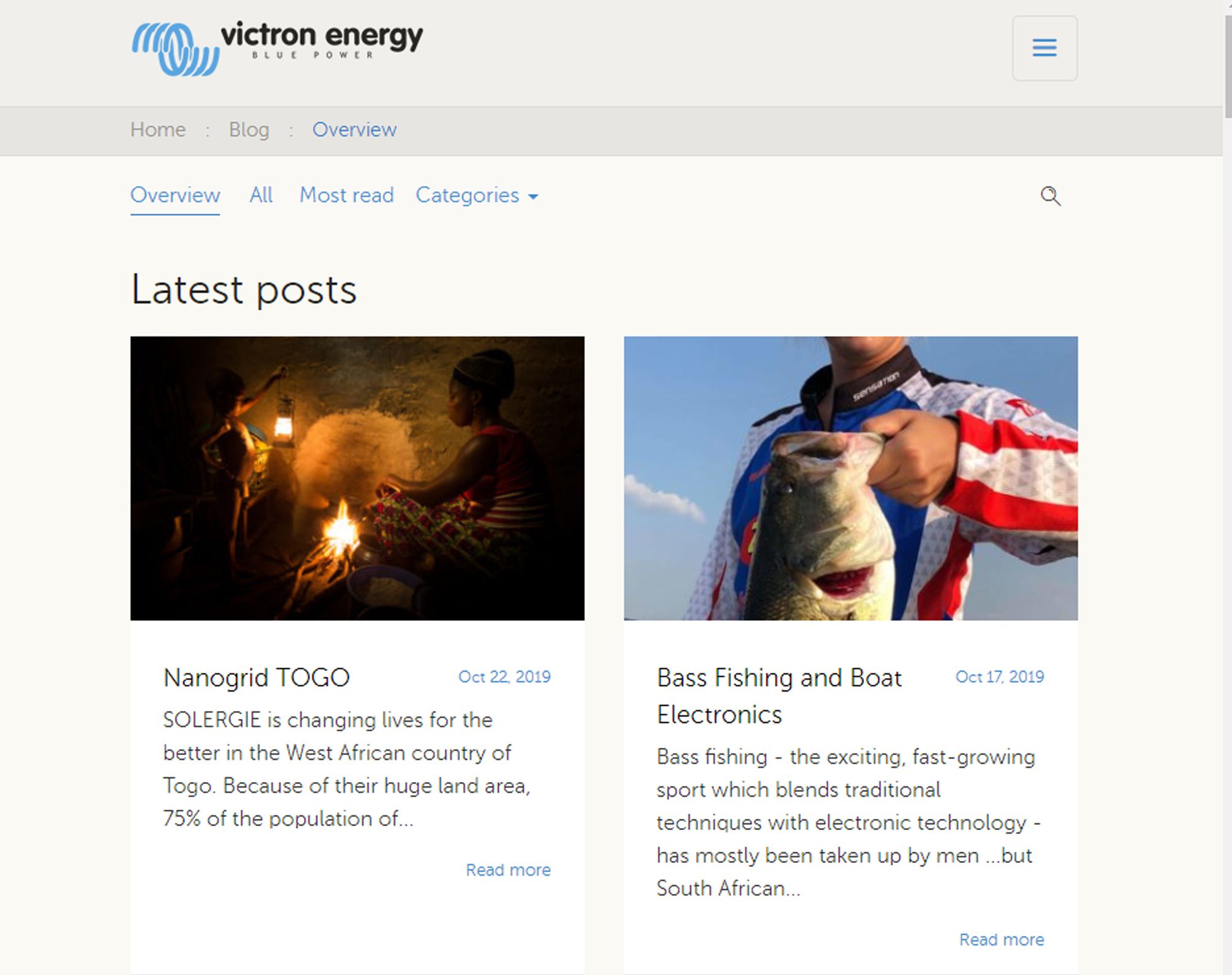 Victron Energy Blog

On the Victron Energy Blog you can read about the latest news, new products and a lot of success stories with Victron Energy. 

Subscribe to the Victron Energy Blog: https://www.victronenergy.com/blog/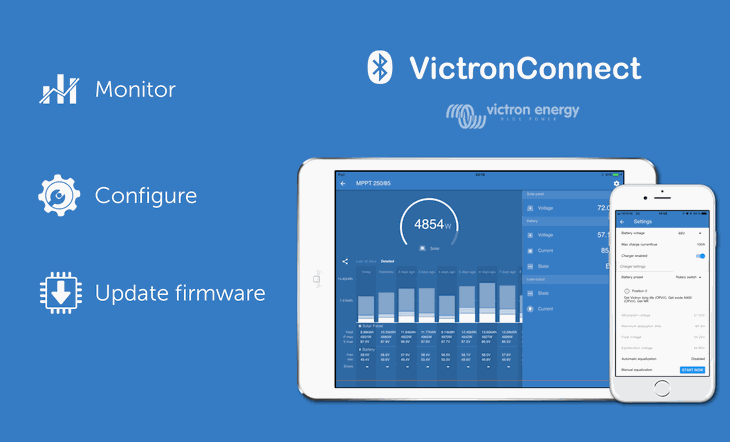 VictronConnect
VictronConnect lets you get live status info and configure Victron products with built-in Bluetooth support, such as the SmartSolar and the Blue Smart IP65 Charger, or using a VE.Direct Bluetooth Smart dongle or VE.Direct USB interface. Firmware updates are included inside VictronConnect.
VictronConnect is available for both Windows PCs, Mac OS X, iOS and Android phones as well as tablets. Download VictronConnect from our software page: https://www.victronenergy.com/support-and-downloads/software#victronconnect-app
Victron Live
Victron Live is a living and growing website, which is a constantly evolving information store. It is a place where you can find manuals for VEConfigure3, Assistants and other software and software products.

Visit Victron Live here: https://www.victronenergy.com/live/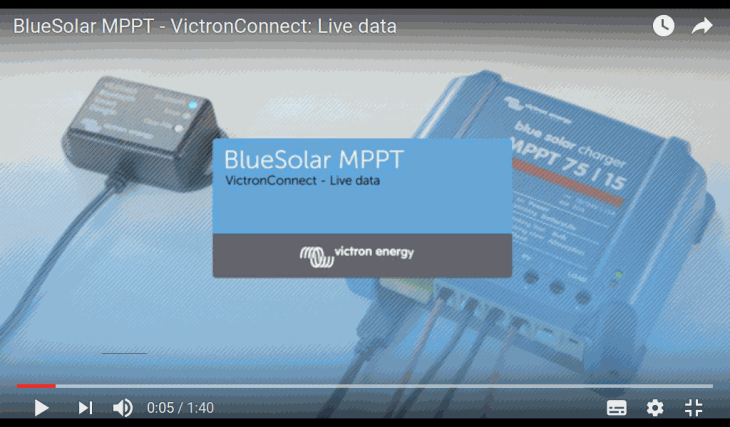 Instruction videos on Victron's YouTube Channel
On our youtube channel, you can watch Victron Energy instruction videos.
https://www.youtube.com/user/VictronEnergyBV

Information and Data on Springers Online Store
Have a look at our huge Victron range to view the prices and information about all of our products. For full system, enquiries make sure you get in contact with our Grid team so they can design and quote your system to suit.
Contact Us for a Free Quote
You can call us today, or fill out the form below for one of our experienced staff members to call you and discuss the quote. If you prefer an emailed response please make a note of that in the message. Make sure you also let us know what suburb you are from too