Three Key Features To Look For When Buying a Solar Inverter
The critical criteria to know when investing in an inverter.
You've decided that it's time to make the shift from conventional electricity to solar energy. That's fantastic! As you are likely aware, there are three key components to a successful solar installation:


Solar Panels
Solar Inverter
Battery Storage Capability
While the panels are critical in ensuring that enough sunlight is captured and the battery is crucial in storing your energy, the key component comes down to whether you have installed a high quality inverter that will effectively and efficiently transform sunlight into usable electricity.

Solar inverters are necessary to convert Direct Current (DC) from solar panels to Alternating Current (AC), which is what our household appliances use. The inverter converts DC and sends the AC over to the switchboard to then be used as functioning electricity for your property.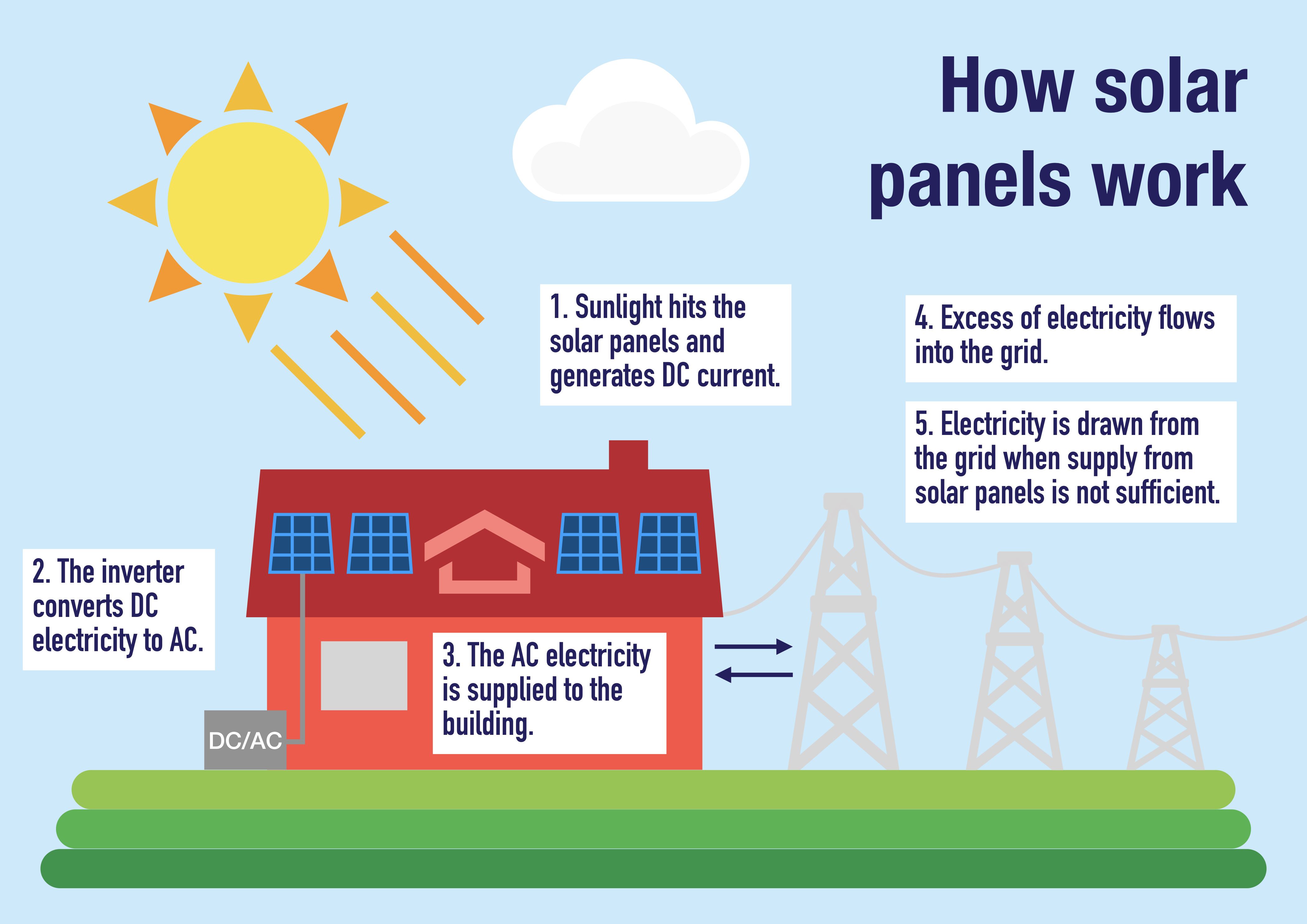 When looking for the right solar inverter for you, it is important to consider three factors that will influence the overall performance of your system. As the heart of the install trio, an ineffective inverter can cause major issues down the line either with producing poor electricity flow or simply breaking, resulting in the entire system to cease function. 
With over 20 years experience in dealing with installation systems and solar inverters, here's our input on how to pick out the right inverter for you and your property:


Performance Specifications
Every property is different and will require a unique energy system to suit its requirements, however performance should be front of mind with any inverter you are considering. You should take the following into consideration when looking over performance specifications: capacity, efficiency, and brand. 
In its simplest form, the capacity of your inverter must be at least 75% of your solar grid's array capacity. Or, to look at it another way, the array capacity can be a maximum of 133% of your inverter's capacity. This can change depending on whether you've added battery storage, but be sure to consider this when choosing your solar panel array and inverter, as the two must cooperate nicely. 
A decent inverter has an efficiency rating of around 94%. The brands we use and trust include the following and all align to our criteria for high performance:


While solar panels can boast an enduring lifespan, unfortunately solar inverters are a lot less likely to last the long-haul. A decent inverter will typically last for 5-10 years, and the best of the range should last 10+ years. A good rule of thumb to remember is that inverters will usually have paid themselves off by the five year mark, so you won't want to invest in anything that won't last for that time period.


Of course, when searching for an inverter that will last 5+ years, be sure that you are sticking with brands that offer warranty protection. Most inverters will offer a warranty of 5 years, but where possible, invest in an inverter that provides 10+ years of protection, as this will likely then cover it for the duration of its life. SolarEdge grants 12-year warranties and Fronius provides a '5 + 5' warranty, meaning that service labour and parts are covered from years 1 - 5 and then only parts are covered from years 6 - 10. 
For extra peace of mind, many brands also offer extended warranties at an additional cost. 



Making an informed decision on which solar inverter to invest in can be simple when you know what criteria to look for. If you have any questions about whether the inverter you've got your eye on is the right one for you, or if you're in Southeast QLD and would like a system designed and installed to suit your property's unique requirements, reach out to us using the contact form below. 
Still stuck on what type of inverter is right for you? Click here to see our comparison between string inverters and microinverters, and how to tell which one is the better choice for your home or business. 



We Can Help!
At Springers Solar we only recommend and install quality components that have been expertly selected by our team of in-house engineers, solar experts and project managers. We design our systems to fit the unique requirements of your home or business and only select the components that will perform under those conditions. We are trusted by some of the largest inverter manufacturers in the world and are recognised as preferred/recommended installers for a large portion of them. Making the choice to solar is an investment so taking the time to research and choose components that will work for your project is important to us. 
Contact Us for a Free Quote
You can call us today, or fill out the form below for one of our experienced staff members to call you and discuss the quote. If you prefer an emailed response please make a note of that in the message. Make sure you also let us know what suburb you are from too